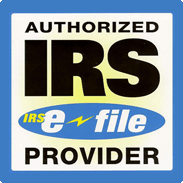 2024 ACA Reporting Requirements for Employers
ACA Reporting Requirements
IRS ACA Reporting Requirements for 2024 -

An Overview

- Updated August 17, 2023 - 8.00 AM by Admin, ACAwise

Affordable Care Act (ACA) reporting is one of the major requirements that employers and health coverage providers should fulfill in order to remain compliant with the IRS under sections 6055 and 6056.

In this article, you can find out the requirements for reporting ACA Forms, 2024 reporting deadlines, and more.
A Quick Guide for Employers
ACAwise has created a Free guide to help applicable large employers to know 2024 ACA Reporting Requirements
and ACA Codes better.
ACA Reporting Requirements for 2024
ACA Code Cheatsheet for 2024
Let ACAwise take care of your ACA Reporting!
We will e-file your 1094/1095 Forms with the IRS and State. Also, we will distribute the recipient copies via postal mail or online access before the deadline.