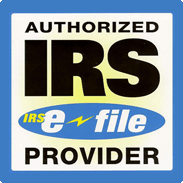 Need a Postal Mail Solution for
ACA Employee Copies?
Employers must Distribute Recipient Copies to Maintain ACA Compliance
In addition to filing ACA forms with the IRS and State, applicable large employers with 50 or more full-time/full-time equivalent employees and health coverage providers must also distribute the 1095 copies to employees/recipients before the deadline in order to stay ACA compliant.
The deadline to distribute the ACA copies to employees/recipients is January 31st. The IRS requires employees to have copies of this form because it helps them determine that their health coverage was affordable and if they are eligible for a premium tax credit when filing their 1040 income tax return.
Multiple Data Import Options
Upload your employees' health coverage data securely using the ACAwise template or your own template. ACAwise accepts your Form data in the following formats (XLSX, CSV, Digital PDF)
If you already have an approved federal form 1095-B/C, simply upload your Forms into our system. ACAwise will take care of the printing and mailing process for you.
Data Validation for Accurate Distribution
You can opt-in to USPS address validation. This ensures the accuracy of the employee addresses that you provided.
ACAwise will validate your employees' addresses against the USPS database prior to printing the 1095 copies. You will be able to easily correct any address errors that are identified.
Printing and Postal Mailing the 1095 Copies
Pending your approval, the ACAwise team will begin printing the copies, performing internal audits to avoid any printing errors.
We then mail the printed copies to the respective recipient's address before the deadline.
4 Free Tools that help you keep track on your ACA Reporting
A Quick Guide for Employers
ACAwise has created a Free guide to help applicable large employers to know 2024 ACA Reporting Requirements
and ACA Codes better.
ACA Reporting Requirements for 2024
ACA Code Cheatsheet for 2024
Interested in ACAwise's
Form 1095 Employee Copy Distribution Service?
Sign Up Now and Submit your requirements. Our experts will reach out to discuss your needs.