Choose the right ACA Form 1095-B/C Reporting Service that meets
your needs
Do you have ACA 1095 codes?
Choose our ACA Core. We will generate 1094 and 1095-B/C Forms, and e-file it with the IRS and the States.
Learn More
Need help with ACA code generation?
Choose our ACA Elite. We will generate ACA codes required for 1095-B/C Forms and e-file them with the IRS and the States.
Learn More
In addition, ACAwise also performs TIN Matching,
USPS Address validations, and allows Corrections & Amendments to the Form.
Need a Quote or Demo on our ACA Reporting Services?
Why Choose ACAwise for your ACA Form 1095-B/C Reporting?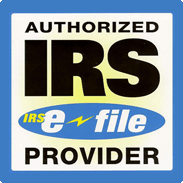 IRS ACA AIR Partner
A trusted ACA solution provider who has partnered with the IRS ACA AIR system to transmit your ACA 1094/1095 returns with the IRS.

Data Security
ACAwise follows the best standards in protecting our client's data. We use various security protocols to protect employees' sensitive data!

Accuracy in ACA Filing
ACAwise, one of the pioneer products from SPAN Enterprises having more than 15 years of experience in tax-reporting has filed over 5.3+ million ACA Forms with 98% Accuracy.
We make your ACA 1094, 1095-B/C Reporting much easier with these Process
Multiple Data Integration Process like file upload, and custom programming.
Data Validations at various stages like IRS Business Rules, IRS Schema, Data integrity checks, TIN and USPS Validation
Generate IRS Compliant ACA Codes for 1095-C
Generate Forms 1094-B/C, and 1095-B/C
Review Forms before filing with the IRS
E-file with the IRS and State
Print & postal mailing employees copies
Form Corrections
Contact our ACAwise representative on
(704)-954-8420 or email your requirements to support@acawise.com for more information.
Checklist to Choose Right
ACA vendor
ACAwise made a helpful checklist for employers to choose the right ACA vendors.
---
A Quick Guide for Employers
ACAwise has created a Free guide to help applicable large employers to know 2023 ACA Reporting Requirements
and ACA Codes better.
ACA Reporting Requirements for 2023
ACA Code Cheatsheet for 2023
4 Free Tools that help you keep track on your ACA Reporting
Ready to Get Started

With Our ACA 1095-B/C Reporting Software?