A Comprehensive ACA Form 1095-B/C Reporting Software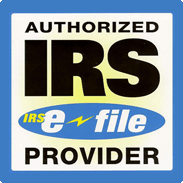 IRS-Authorized Software
Our ACA reporting software is IRS-authorized and is partnered with the AIR (Affordable Care Act Information Returns) system to e-file your ACA 1094/1095 forms.

Data Security
ACAwise has high-quality security standards and policies in place to protect our client's data. We follow various protocols to ensure that all your information with us remains safe and secure.

Accurate ACA Filings
By performing numerous validation processes and error checks, our software ensures the accuracy of your ACA forms before transmitting them to
the IRS and State.

Flexible Data Upload Options
Our software accepts data in multiple formats, such as Excel and CSV. You can either use our custom templates or your own templates to upload the required
form data.

Review Portal
There is a secure portal for you to review the generated forms for any errors in the data entered. If there are any errors found, the required changes will be made before transmission.

Dedicated Customer Support
We have a dedicated team of experts to resolve your queries with smart solutions. You can get in touch with them via live chat, phone, and email.
How does Our ACA 1095 Reporting Software Work?
Our ACA software provides a streamlined way to complete your 1095 reporting promptly.
Here is how our software works:
Obtains your data
Performs data validations
Generates 1095 Forms with ACA codes
Enables form reviewal and approval
Transmits the completed forms with the IRS and State
Distributes employee copies
In case you need to make changes to the information reported on the forms, you can file ACA corrections with our ACA software as well.
Checklist to Choose Right
1095 Software
ACAwise made a helpful checklist for employers to choose the right ACA vendors.
Services that ACAwise Offers
Do you have ACA 1095 codes?
Choose our ACA Core. We will generate 1094 and 1095-B/C Forms and e-file them with the IRS and the States.
Learn More
Need help with ACA code generation?
Choose our ACA Elite. We will generate the ACA codes required for 1095-B/C Forms and e-file them with the IRS and the States.
Learn More
In addition, ACAwise also performs TIN Matching and USPS Address validations and allows Corrections & Amendments to the Form.
Ready to get started with ACAwise?